The long awaited 'dark mode' for facebook messenger is hidden. Here's how you can unlock the secret dark mode on facebook messenger.
As we know most of the people are fans of dark mode. And most of the popular apps and Operating systems have dark mode already. Now the users of the facebook messenger can also enjoy the beautiful dark mode.
Ok! To enable the dark mode on your facebook messenger you need to send a simple emoji message to anyone.
1. The first step is to send a crescent moon emoji to one of the contacts in messenger.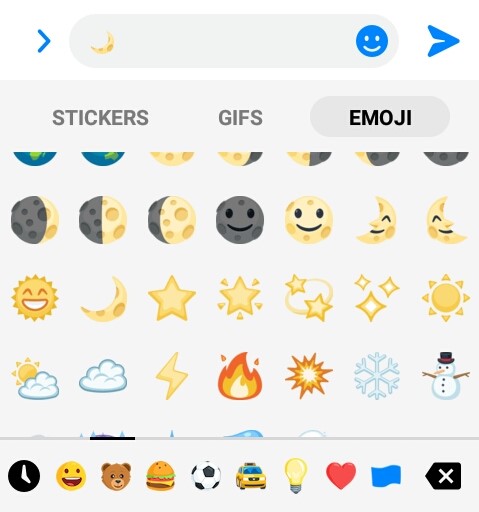 2. Once you send that crescent moon emoji you will see a pop up message 'You Found Dark Mode!'.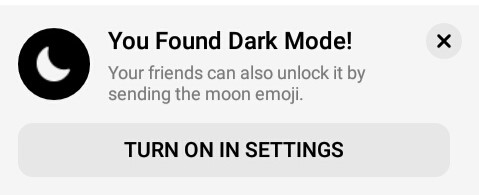 3. Click on 'TURN ON IN SETTINGS'
4. Enable the Dark Mode by clicking on toggle button.
5. After that you will see 'Work in progress' message. Click OK.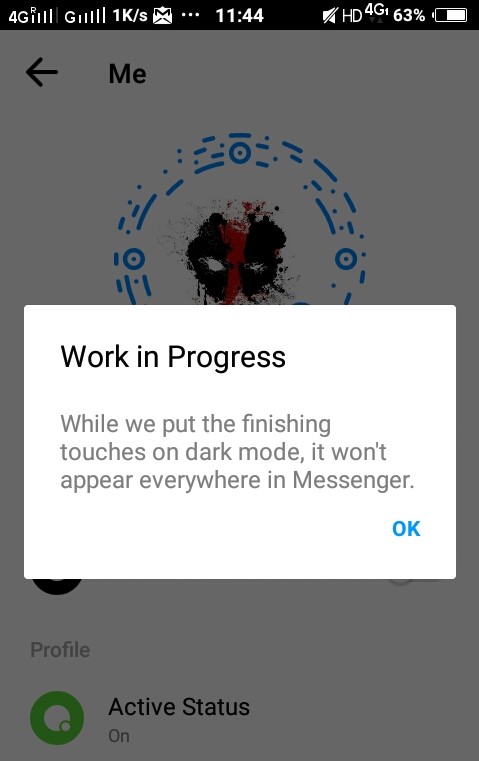 6. Voila!.. Dark mode is enabled